I know, I know, long time no post-y. The thing is that I have two immediate things I'm working on (6 things on the calendar, but two looming). One I still can't discuss for a week, and the other I can't talk about or show anything from for at least a month.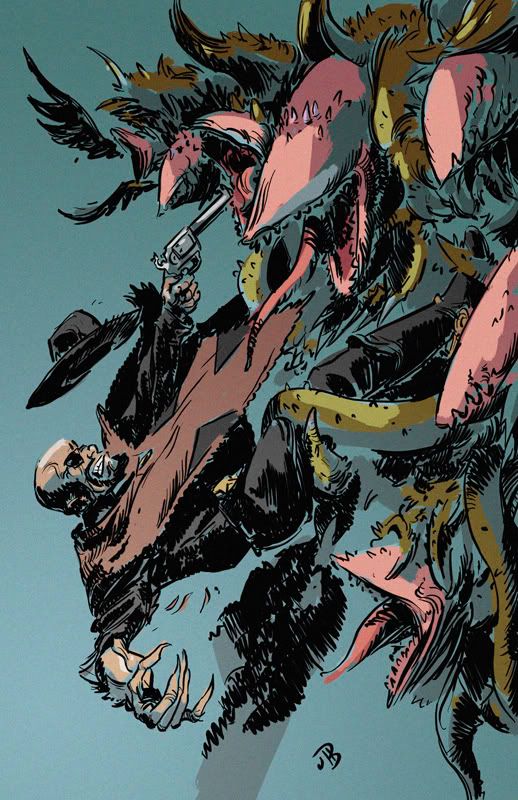 So, since I'm feeling guilty, today for a warm up sketch, I did a drawing of the lead character from
HIGH MOON
.
HIGH MOON
is published on
ZUDA
, and was created by the ever-talented duo of David Gallaher and Steve Ellis. I should note that it will be published in graphic novel form in a few months and is currently up for a Harvey Award.